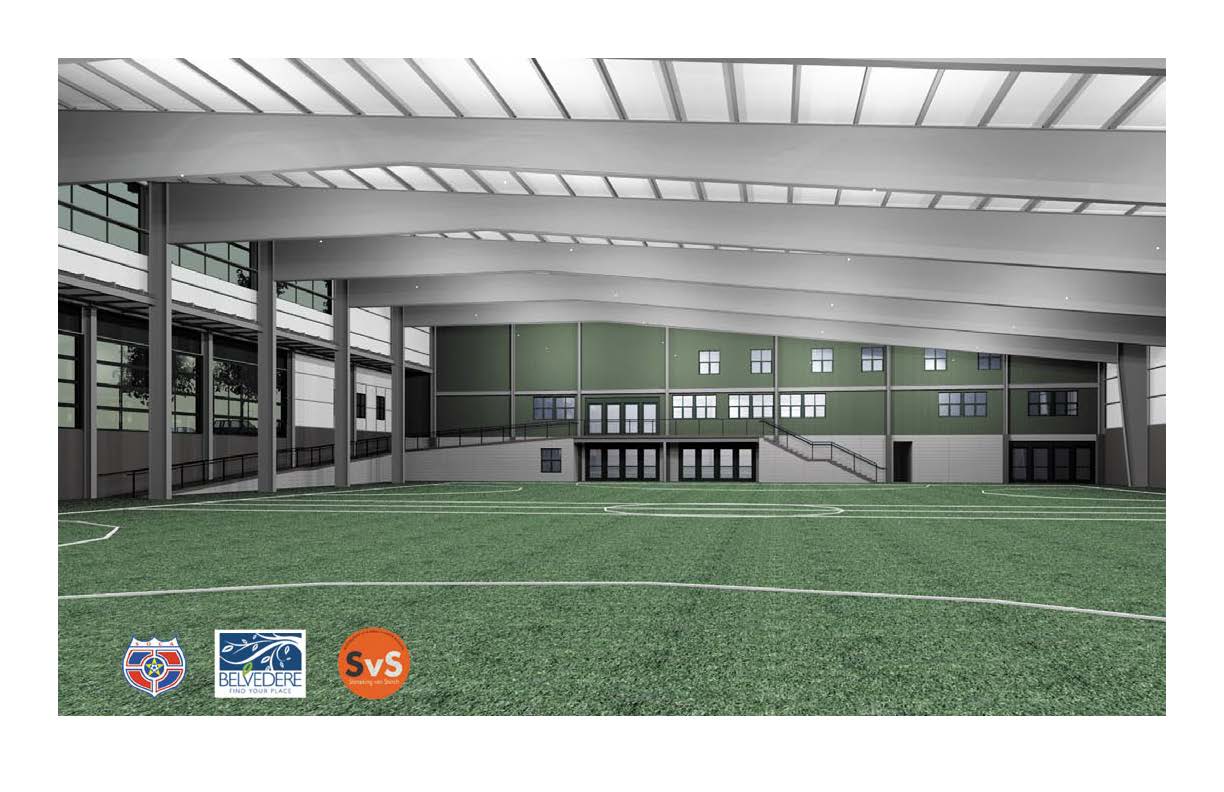 SOCA is building soccer facilities in the Belvedere community just north of Charlottesville off of Rio Road.  The full campus is comprised of three phases.  Once complete, SOCA @ Belvedere will be the permanent headquarters for the club.  The community will serve as host to SOCA's office and Field House as well as a showcase field with synthetic turf and lights and a four field soccer park.
The three phases of development are organized as follows:
Phase 1 – Field House featuring a modular indoor field configured either as a regulation U10 field or as multiple futsal courts.  The building will house SOCA's administrative offices, locker rooms, strength and fitness room, training room, meeting and film study spaces and a club cafe.
Phase 2 – Stadium Field featuring a full size championship field with lights and latest generation synthetic turf field.  Field will include two futsal courts, support buildings for concessions and changing rooms and terraced seating.
Phase 3 – Soccer Park featuring four premier quality grass fields.  Park will include high quality irrigated fields of different sizes and warm up areas between fields.
Fundraising for Phase 1 is currently underway.  SOCA has acquired ownership of the land for the Field House and has received all necessary approvals, permits and site plans required to build.  Phase 1 has a budget of about $5,300,000. Contributions and financing secured through February 2016 are currently $4,540,000 with a current Capital Campaign of around $760,000 on-going.
If you would like to give you may do so online by clicking the Donate button below.  You may also pledge or donate at the SOCA office:  1685 Polo Grounds Road, Charlottesville, VA 22911.
Regions
DONATE