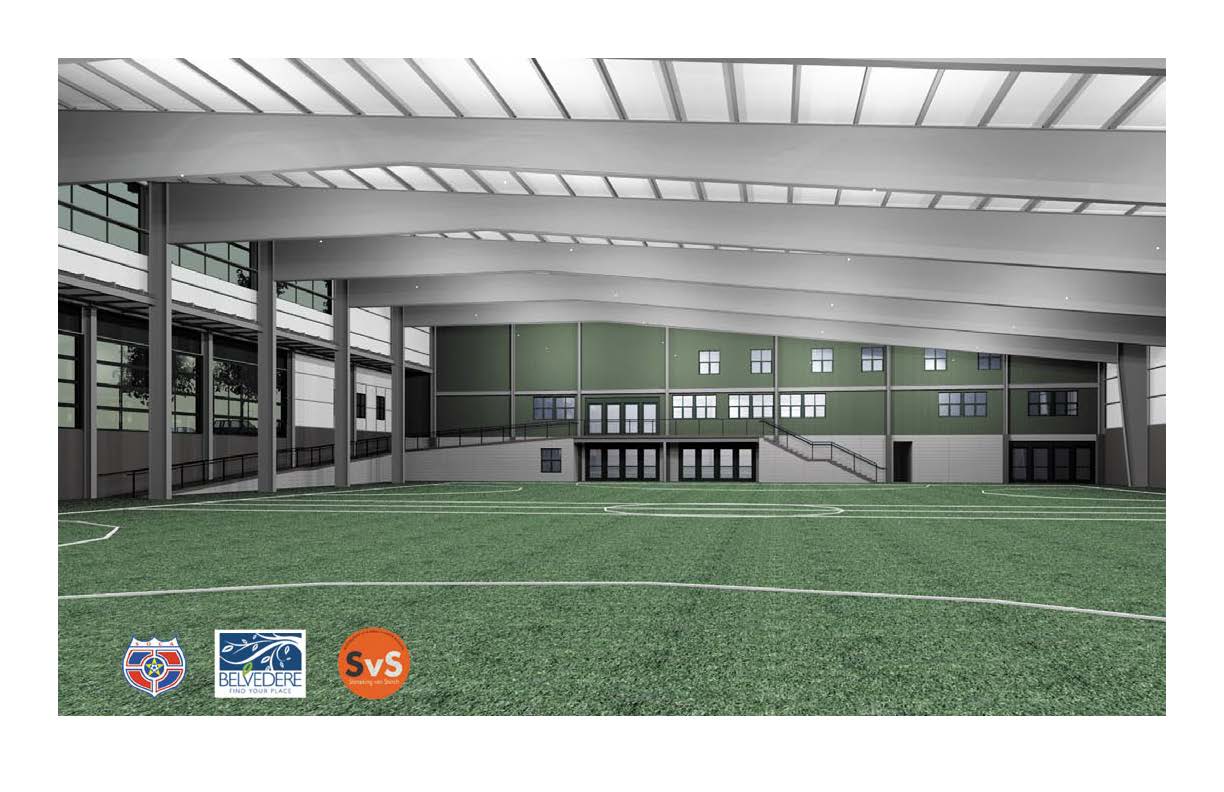 SOCA is building soccer facilities in the Belvedere community just north of Charlottesville off of Rio Road.  The full campus is comprised of three phases.  Once complete, SOCA @ Belvedere will be the permanent headquarters for the club.  The community will serve as host to SOCA's office and Field House as well as a showcase field with synthetic turf and lights and a four field soccer park.
The three phases of development are organized as follows:
Phase 1 – Field House featuring a modular indoor field configured either as a regulation U10 field or as multiple futsal courts.  The building will house SOCA's administrative offices, locker rooms, strength and fitness room, training room, meeting and film study spaces and a club cafe.
SOCA Field House
875 Belvedere Boulevard
Charlottesville, VA 22901
Phase 2 – Stadium Field featuring a full size championship field with lights and latest generation synthetic turf field.  Field will include two futsal courts, support buildings for concessions and changing rooms and terraced seating.
Phase 3 – Soccer Park featuring four premier quality grass fields.  Park will include high quality irrigated fields of different sizes and warm up areas between fields.
Phase 1 Field House construction is currently on going!  The playing facility is scheduled to be complete by August 2021.  Fundraising for the finished head house featuring club cafe and administrative offices is still ongoing.  Help us bring this phase of the project to a full completion.
If you would like to give you may do so online by clicking the Donate button below.  You may also pledge or donate at the SOCA office:  1685 Polo Grounds Road, Charlottesville, VA 22911.
DONATE